During the current pandemic, all worship services will be streamed on Facebook. Here is a link to the video page of The Presby's Facebook page. All in-person services have been suspended temporarily.
Our Traditional Service airs at 9:30 a.m & Praise Service broadcasts at 10:45 a.m.


When the social distancing restrictions are lifted, we plan to return to our in-person worship programs pictured below.
9:30 a.m. Traditional Service - Front Street Sanctuary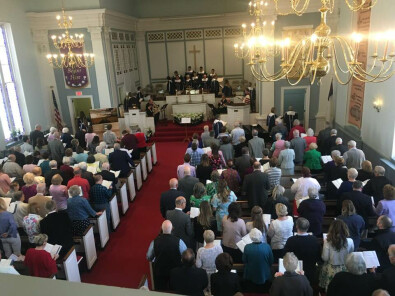 10:45 Praise Service - Court Street Sanctuary Communion Sunday



Good morning Coffee.. Pick a Seat