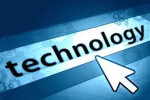 Do you consider yourself a "techie"? Do friends and relatives ask you for help with their computers or TV Remote? Did you like setting up your home wireless network? Are you a digital photo/videographer? Or perhaps you love working with Audio/Visual equipment?
WE NEED YOU! We are a volunteer group called the "Presby Tech Team" and need more folks to help with various "digital" efforts around the Presby.
Please contact Ginny Walker at or 513.518.3899 if you have questions or would like to join us -- ANY level of time commitment is fine -- please don't hesitate to reach out if you think you could help in any way!