Hunger 5K Run/Walk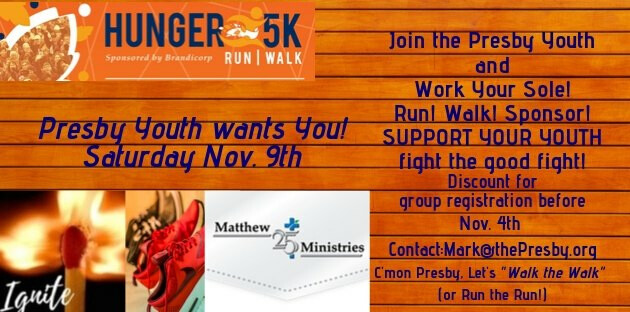 Saturday, November 09, 2019, 8:30 AM - 2:30 PM
The Hunger 5K is Quickly Approaching!
Thank you for your support and participation in our Hunger 5K in the past! As you know, this event is A great way for friends and family to come together to help the poorest of the poor and disaster victims in Greater Cincinnati and around the world through Matthew 25: Ministries.
There is less than a month until race day! If you haven't already registered, be sure to register today for the Hunger 5K on Saturday, November 9 at 8:30 AM. Find out more details at www.hunger5k.org. Please note that rates go up on November 4, so register today to save.
Start a Team & Save!
Don't forget that teams of six or more participants receive a discounted rate. Invite your family and friends to join in on the fun and help even more people!
Come for the Race, Stay for the Party!
Included in your registration is the super-fun post-race party with the buffet, awards, music, door prizes, and a chocolate fountain!
Free Registration for Active Military & Veterans!
As a thank you for their service to our country, active military personnel and veterans have the opportunity to participate in the Hunger 5K for FREE! Simply use this complimentary discount code: LIBERTY.
A special thank you to our 2019 sponsors for making this event possible.
If you're already registered, THANK YOU for joining our efforts to care for those in need. Your support makes a huge difference. We look forward to seeing you on November 9th!