Fall Women's Bible Study - Shauna Niequest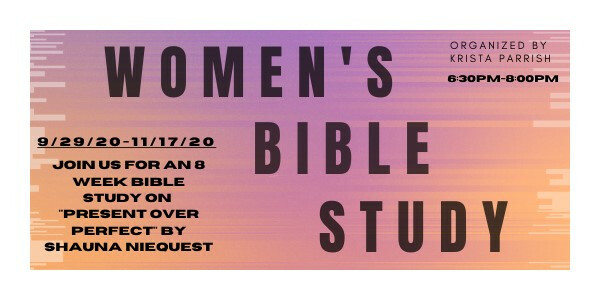 Every Tuesday, from 09/29/2020 to 11/17/2020, 6:30 PM - 8:00 PM
When: Tuesdays, September 29 - November 17 (eight weeks), 6:30 p.m. - 8:00 p.m.
Study: Present Over Perfect, by Shauna Niequest
This study is a spiritually encouraging book - how to live a rich, engaged, and loving life in the midst of what often feels messy and imperfect. It is an invitation to a new way of living - full of grace, space, and connection.
This evening Bible Study group will be led by their individual table leaders in groups of ten or less. This will promote following the social distancing guidelines. Please contact your table leaders for more information and to register. If you do not have a table leader, no problem, we will be happy to connect you. Please call the church office at 513-867--5411, and your information will be shared with Krista Parrish and her team.
Participants will need to order your own book and study guide. The book is available on Amazon or online at Target.