3rd Annual Presby Car Show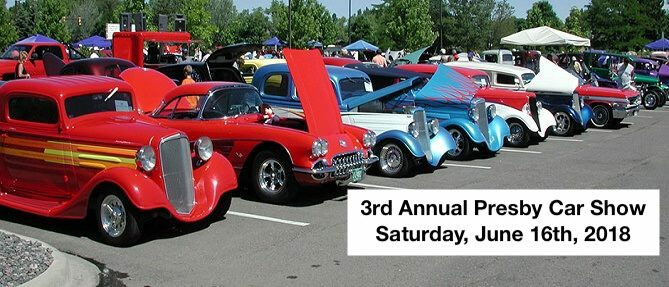 Saturday, June 16, 2018, 10:30 AM - 4:00 PM
Saturday, June 16, 2018
(Rain Date: Saturday, June 23, 2018)
23 S. Front Street, Hamilton, OH 45011
(across from the Courthouse)
$10.00 per Car
REGISTRATION 10:30 - 2 THE DAY OF THE SHOW
Call John Walton for more information: (513-907-3077)
11:00 A.M. - FREE MUSICAL PRESENTATION OF:
"A Not So TERRIBLE PARABLE"
(the mysterious whodunit about the good Samaritan)
Presented by 2018 Presby Music & Drama Camp Children
Presbyterian Church Front Street Sanctuary - All Welcome!
50's/60's Music During Car Show - FREE FOOD FOR PARTICIPANTS!
FUN FOR THE WHOLE FAMILY!!