Men's Winter Bible Study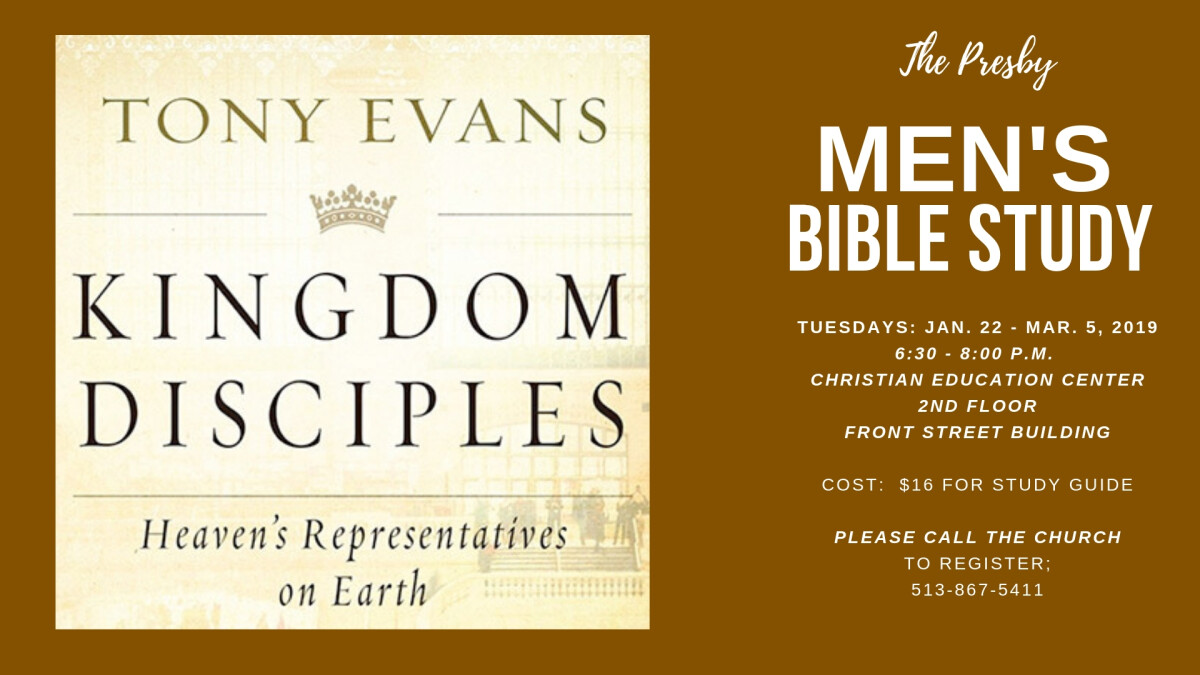 Every Tuesday, from 01/22/2019 to 03/05/2019, 6:30 PM - 8:00 PM
A new Winter Bible Study has been announced for men! Pastor John and Pastor Kim will lead this 6-week video study by Tony Evans called "Kingdom Disciples". (The 7th week will be a Men's Fellowship night - location TBA!) There is a missing force in Christianity today. Its absence has led to weak believers, disintegrating families, ineffective churches, and a decaying culture. Without it we lack what we need to fully live as heaven's representatives on earth.
Through this Bible study, participants will learn:
• What a disciple is
• What a disciple cares about
• How to be a disciple and make disciples
• What discipleship looks like in community with other believers
• What the impact of discipleship on the world can be
Kingdom Disciples calls believers and churches back to our primary, divinely ordained responsibility to be disciples and to make disciples. Only when we take this assignment seriously will the world see heaven at work on earth.
Men are encouraged to call the church office (513-867-5411) to have your name put on the Bible Study list so we are sure to have enough materials for you! The level of participation is totally up to you, but please make it a priority to spend time in study and fellowship with other men so we can pray and support one another.