Choir Workshop 2019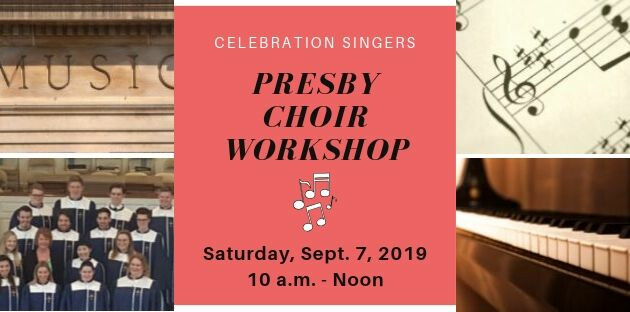 Saturday, September 07, 2019, 10:00 AM - 12:00 PM
This is your opportunity to become a part of our choir for the 9:30 a.m. traditional service! Come start out a new choir year with us - we would love to have you!
WHEN: Saturday, September 7, 2019 - 10 a.m. - Noon
WHERE: Choir Room: 2nd Floor Front Street Building
We will be reading through upcoming anthems and prepare for our Fall Kickoff unified service the next day, September 8 at 10 a.m.. All voice parts are welcome!
Rehearsals are held following the 9:30 traditional service on Sundays until 11:30 a.m. There will also be a once-a-month Wednesday evening rehearsal for those that can attend.
Choir Schedule: Sept. - May
Sundays: Arrive by 8:45 a.m. for rehearsal; Service at 9:30;
Rehearsal 10:30 a.m. - 11:30 a.m. for upcoming weeks
Wednesday: Rehearse 7:30 p.m. - 8:45 p.m. one time per month