Christmas Cantata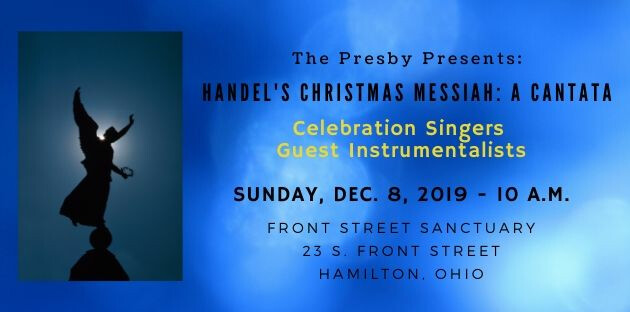 Sunday, December 08, 2019, 10:00 AM - 11:30 AM
Come experience the blessed Handel's Messiah in a new way!
Our Celebration Singers choir, Margaret Chambers, pianist, and guest instrumentalists will present a 30-minute program during our regular worship service at 10 a.m. in the Front Street Sanctuary.
You will hear six scripture readings, 4 soloists, and 5 familiar choruses, ending with the Hallelujah Chorus.
We would love to have you worship with us on this day and invite others to come with you! Take time out of your busy holiday schedules to reflect on the birth of our Lord as the story is told through music.
Refreshments will be served in the Mix & Mingle room following worship.