Family Fun Night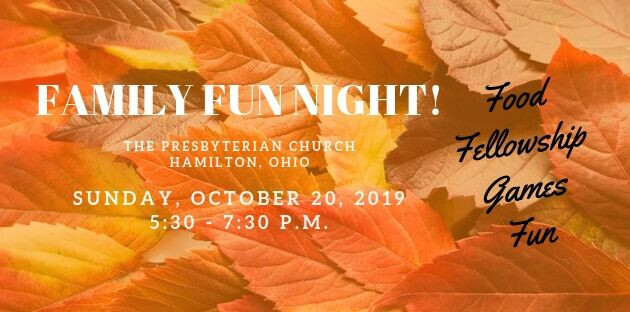 Sunday, October 20, 2019, 5:30 PM - 7:30 PM
The Christian Education and Church Life Committees are continuing to work together in 2019-20 to provide fellowship opportunities that will bring our congregation together. Our first Family Fun night will be in October!
WHAT: "Harvest Party"
(Complete with "Minute-to-win-it" games for all ages!)
WHO: Everyone!!
WHEN: Sunday, Oct. 20; 5:30-7:30 p.m.
WHERE: Front Street Gym
WHAT TO BRING: "Family Favorites"
A-G Main Dish/meat or meatless
H-N Vegetable or salad
O-Z Appetizer or Dessert
(Of course, if your family specialty is in a different category, we won't mind!)
Coffee, peach tea, and ice water will be provided by Church Life, in addition to table ware and utensils.
SEE YOU THERE!